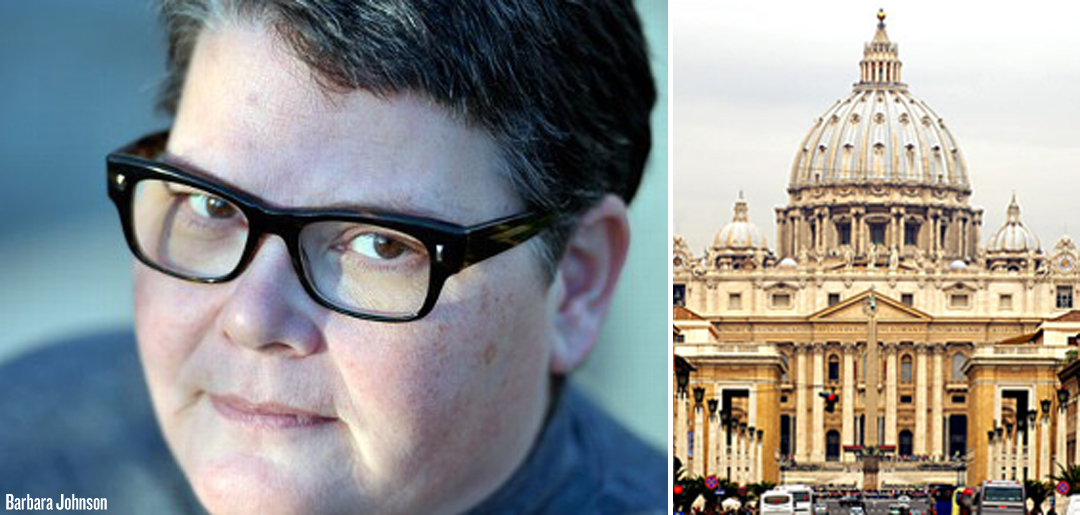 Barbara Johnson
Barbara Johnson parents
were aging and were connected to an unfamiliar church, one they were too infirm to even visit. Johnson and her three siblings, spread around the region, didn't know the parish, its culture or its members. Nor did they know its pastor, the
Rev. Thomas LaHood,
who last month in a church bulletin compared gay marriage to slavery. What's next for
Fr. Marcel Guarnizo
is unclear. In his statement, he questioned the Washington archdiocese's handling of the case and its allegations of his intimidation.
Some Catholic commentators noted how unusual it is for a priest to publicly contradict and criticize his superiors. Doctrine dictates that priests are to be submissive to their bishops.

"If I was Cardinal Wuerl, I'd buy him a one-way ticket to Moscow,"

said the

Rev. Thomas Reese, a Washington Jesuit

and former editor of the prominent liberal Catholic magazine America.

"These days, arch-conservative priests feel much more comfortable attacking their bishops than do liberals because they feel they'll get support from conservative Catholic blogs and maybe some in the Vatican."
While Guarnizo has been fiercely attacked by liberal Catholics and non-Catholics, conservative Catholics have rushed to defend his decision to deny Johnson Communion. That Johnson ultimately received the sacrament from a lay minister that day hardly seems to matter at this point.