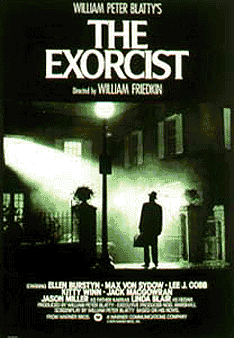 Many consider the
1973
"The Exorcist"
the scariest movie of all time....If the mere thought of the famousflick gives you the chills, consider this: It's directly based on a true incident that happened in St. Louis. The real story that inspired the famous book and
movie
happened in 1949. It began in Maryland, ended in St. Louis, and involved several Jesuits from Saint Louis University.
Father Raymond J. Bishop, S.J
. kept a day-by-day account of the exorcism.
Click here to read the diary
. When Pat McGonigle's series on the history of the exorcism in St. Louis was airing last fall, he received a phone call from a woman that he can't forget.
Read Pat's blog
about what the woman said that still gives him chills months later.
Link (here) to KDSK channel 5 out of St. Louis to watch the video interview.