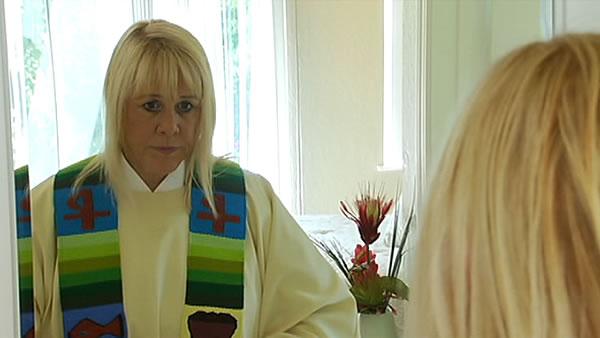 Excommunicated Catholic Maureen Mancuso
A Catholic from birth,
Maureen Mancuso
has always felt compelled to minister for the Roman Catholic
"We feel the call by God, and God for us is a higher authority,"
she said.
"I think the church has to recognize that it does have the power to ordain women, and that women can be woven into the tradition."
Mancuso, 59, of San Ramon, is a member of the Roman Catholic Womenpriests, an international group that says it has ordained about 150 women as priests, bishops and deacons worldwide — including two priests who work in Los Gatos and San Francisco.
Church. Now, she's facing excommunication for what she will do Saturday: become the first woman of her faith ordained a priest in Northern California.
The Catholic Church says the practice goes against the church's official canon, and women who seek the ordinations automatically are expelled from the church. Mancuso, who was born in San Francisco and is now a teacher, attended seminary and earned a master's degree in divinity in 1996 from the Jesuit School of Theology in Berkeley.
She had hoped that by the time she was ready, the church would allow women in the priesthood. Instead, the Vatican hardened against the idea. Mancuso joined the Womenpriests group, which began in 2002 when an anonymous Catholic bishop ordained seven women on the Danube River in Germany.
Link (here) to read the full article at California Catholic Daily