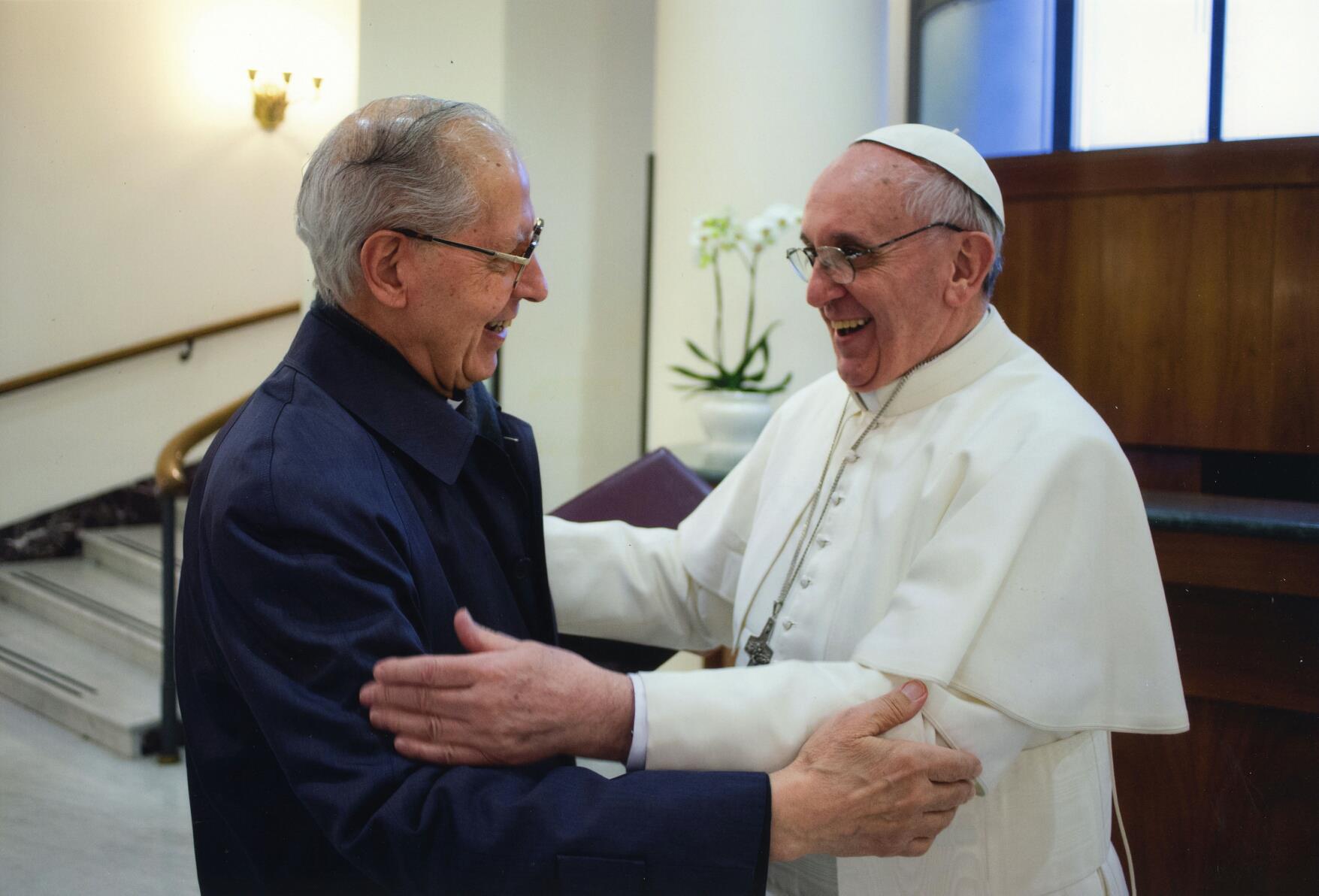 The Superior General meets with the Holy Father
We have had a change of papal regime. Benedict is the greatest mind in the public order today. He is also probably the greatest mind ever to be pope, and there have been some great ones, including his predecessor John Paul II. The measure to which students and faculty do or do not read Benedict is the measure of the universality of any institution. I have argued some of this in my book, The Modern Age. I think the reasons that Benedict gave for resigning were valid, though I wished he would stay on for another decade. But he did not think that he was able to do that. Several folks have noted that my reasons for resigning were pretty much the same ones that Benedict gave—no connection implied! It is good that we have a Latin American pope. Something like forty percent of the world's Catholics is in Latin America. My impression of the Latino students that I had at Georgetown over the years is that they were some of the most dynamic and culturally adjusted people to faith and reason that I had ever met. It is nice to have a pope who is also a Jesuit; provided that we remember that he is first pope, and only incidentally a Jesuit or anything else. Jesuits are not supposed to want to be popes or bishops or anything else elevated.
This tradition does not mean there is anything is wrong with such offices. Rather it means other things need to be done that such offices would impede. But such hierarchical offices are of the very structure of the Church that Christ established. Jesuit vows were not designed as a critique of some mistake in Christ's founding. Moreover, I suspect that Pope Francis, if he is tough on anybody, will be most tough on the Jesuits, as we would expect if we are men worthy of the tradition of St. Ignatius.
As many have pointed out, since Pope Francis has left no real paper trail, as previous popes have done, it difficult to read him. His interest in the poor and the humble ought not to lead us to think that he wants everyone to be poor so he can care for them, or that he wants everyone to be proud so he can be humble by comparison. He seems to be a very likable and honest man. He does not have a lot of other baggage. His desire is to serve the Lord.
Link (here) to the full article at Catholic World Report by Fr. James Schall, S.J.