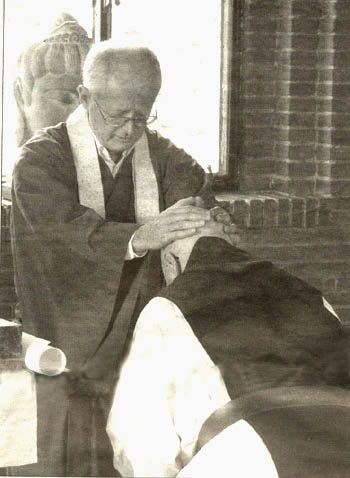 The Morning Star Zendo (Fr. Robert Kennedy, S.J.) vision

Kennedy's vision is for the Morning Star Zendo to foster continuously an environment for interfaith dialogue—to be a place where people of all religious varieties meet and respect one another's traditions and points of view. The spirit at the zendo reflects and builds upon Kennedy's deep respect for and knowledge of Buddhism. It carries out the principles laid out in the Jesuit statement on mission and interreligious dialogue, which demands that Jesuits be not only familiar with the thought of men and women of other religious traditions, but be immersed with them in theological exchange and in a dialogue of life, action, and religious experience.

Can you be a good Christian and a good Buddist at the same time? Can you be the person of Christ and the person of Budda at the same time?